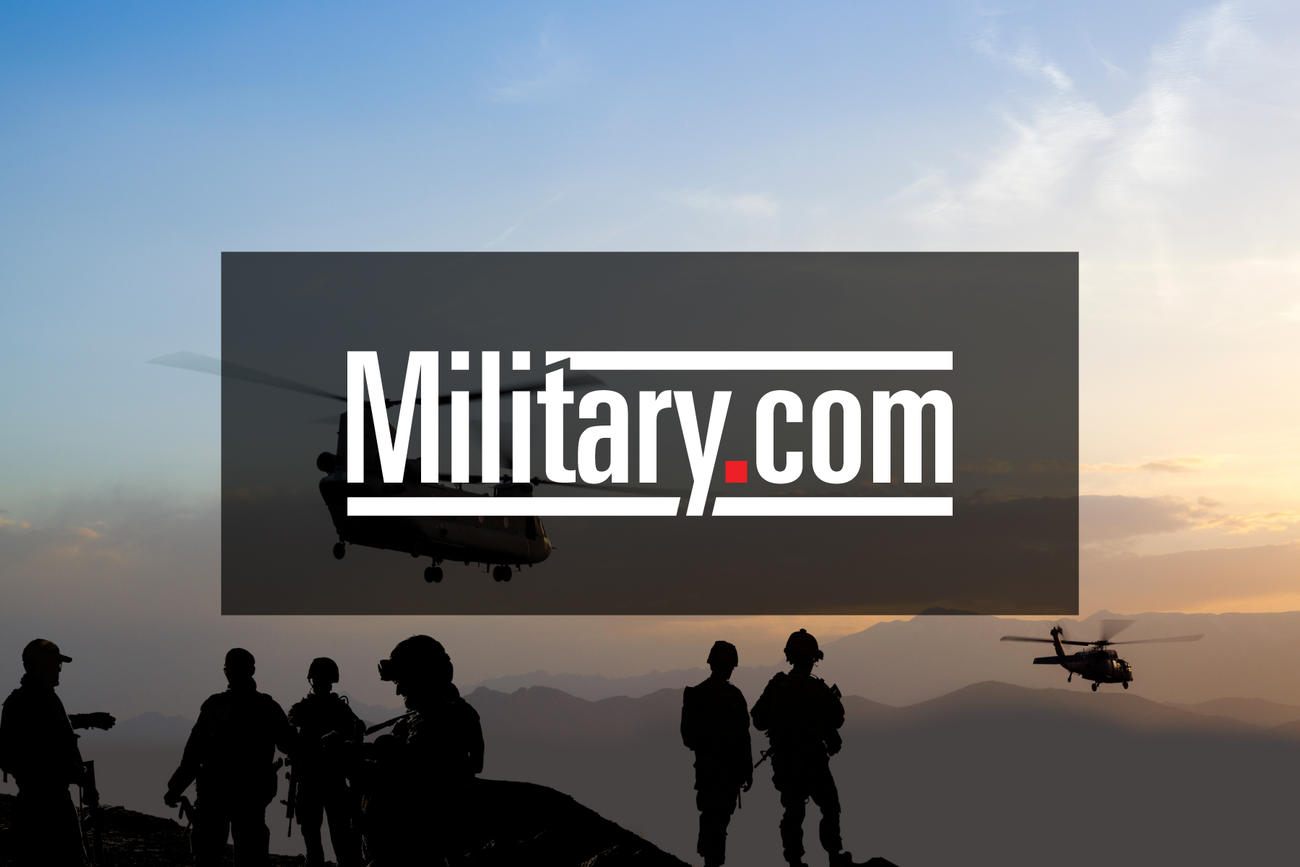 A civilian working for the U.S. Air Force has been temporarily dismissed from his duties after allegedly voicing support for the overthrow of the U.S. government.
The unnamed civilian, who is assigned to an Air Force Material Command base, is currently barred from entering his job site, AFMC spokesman Derek Kaufman confirmed to Military.com. The news was first reported by Air Force Times.
"I can confirm a Department of the Air Force civilian employee assigned to an AFMC installation is currently barred from entering the installation where he is employed for supporting violent behavior against the U.S. Government," Kaufman said in an email Tuesday.
Read Next: Goodbye, Tiger Stripe: Air Force Adopts OCP Uniform for Mandatory Wear
Citing privacy concerns, and administrative and "investigatory activities" into the person's employment status, Kaufman said the service would not release further information, including their name and duty station. Air Force Times reported that the individual is male and claims to have a connection to the Proud Boys, a far-right group.
The civilian was used as an example during a mandatory stand-down presentation to address the threat of extremism within the ranks, Stars and Stripes reported. Defense Secretary Lloyd Austin on Feb. 5 ordered the one-day events to take place across the service within 60 days.
AFMC is headquartered at Wright-Patterson Air Force Base, Ohio, but has roughly 87,000 civilian and military personnel across seven other bases. They include Arnold Air Force Base, Tenn.; Edwards Air Force Base, Calif.; Eglin Air Force Base, Fla.; Hanscom Air Force Base, Mass.; Hill Air Force Base, Utah; Robins Air Force Base, Ga.; and Tinker Air Force Base, Okla.
While U.S. troops are bound by fairly strict rules prohibiting them from partisan endorsements, they are allowed to vote and participate in political gatherings as private citizens; they may not take part in uniform. They are also barred from political shows of support bigger than a bumper sticker. However, the rules are more relaxed for civilians who work for the Defense Department.
Earlier this month, Ramón "CZ" Colón-López, the senior enlisted adviser to the chairman of the Joint Chiefs of Staff, said during a press conference that, during the stand-down discussions, some troops have drawn equivalencies between the Jan. 6 assault on the U.S. Capitol and last year's protests for racial justice.
Social media posts by military members and veterans have been in the spotlight since the Jan. 6 riot. But Colón-López said the confusion some younger troops have expressed shows why the training sessions on extremism are needed.
The military remains an apolitical organization, he said, adding that it doesn't matter whether an extremist group is far right or far left -- both are off limits.
"If it's an organization that is actually imposing harm, threat, destruction, criminal activity and so on, then we don't condone that behavior," Colón-López said. "We're focusing on letting people know exactly what the oath tells us to do when it comes to obeying lawful orders, remaining apolitical and basically being good stewards of society."
-- Stephen Losey contributed to this story.
-- Oriana Pawlyk can be reached at oriana.pawlyk@military.com. Follow her on Twitter at @Oriana0214.
Related: 'Beijing Biden Is Not My President:' Troops' Social Media Posts in Spotlight After Capitol Riots
Show Full Article
© Copyright 2021 Military.com. All rights reserved. This material may not be published, broadcast, rewritten or redistributed.
|0|https://www.military.com/daily-news/2021/03/31/civilian-employee-accused-of-supporting-government-overthrow-barred-air-force-base.html|1|https://images03.military.com/sites/default/files/2021-03/newscred_capitol_building_1800.jpeg|2|www.military.com|E|